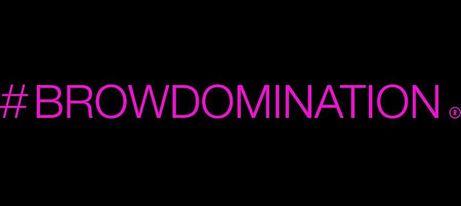 Moya Wren Permanent Cosmetics
Moya Wren is a well-loved and trusted Brow and PMU Expert. A pioneer in the industry, Moya's work is sought after all over the U.K and beyond.
What makes Moya special, is that she treats everyone as an individual and puts love into everything she creates. Moya has been in the beauty industry since 1988, starting as a Make Up Artist and Skincare Specialist with iconic beauty brands such as YvesSaintLaurent, Lancome, Clarins and Lancaster. Moya loved how she could capture the beauty in everyone who visited her counters, she gave them her magic, personal touch and enjoyed seeing people look in the mirror and give themselves a huge smile! Giving people their confidence back is what has always inspired Moya in her beauty career. She believes beauty starts within and is then expressed on the outside. In 1996 she started her PMU career and has since then continued to learn and grow within her love and gift for Permanent Make Up.
Moya quickly became the Go to Artist for gorgeous Brows! Nicknamed "The Brow Queen" for her flair and style that creates bespoke brows that captures the true essence of a persons natural beauty, she built up a thriving successful business of other amazing artists that have now gone on to make their mark alone in this specialised field and continues to guide new and experienced artists in the SOFTLINE method of PMU.

Moya Wren Permanent Cosmetics
Moya

Head Artist/Director

Tara

MW Affiliate Artist

Madison Wren-Campbell
Moya Wren Permanent Cosmetics
Moya Wren Permanent Cosmetics
Moya Wren Permanent Cosmetics
5 The Cross, Doune, Stirling, FK16 6BH
07737961075
Monday

Tuesday

Wednesday

Thursday

Friday

10:00 - 14:00

10:00 - 14:00

10:00 - 14:00

10:00 - 14:00

10:00 - 14:00
Tara Ferguson MW Affiliate Artist
132, West Regent St, Glasgow City Centre
0141 773 4980
Monday

Tuesday

Wednesday

Thursday

Friday

10:00 - 20:00

10:00 - 17:00

10:00 - 20:00

10:00 - 17:00

10:00 - 16:00
Madison Wren @ Moya Soul & Skin
5, The Cross, Doune, Stirling, Stirling, FK16 6BH
07737961075
Monday

Tuesday

Wednesday

Thursday

15:00 - 20:30

12:00 - 18:00

12:00 - 18:00

15:00 - 20:30
Madison Wren @ 132 West Regent St
132 West Regent Street, Glasgow, Glasgow City, G2 2RQ